About us
OWL Regulatory Consulting is led by Oliver Lodge, former FSA regulator and renowned regulatory consultant. OWL's mission is to guide clients to enable them to maintain strong and positive relations with the regulator. Our clients aspire not just to avoid pitfalls, but actively to influence the regulators, whether FCA or European, to minimise the cost of regulation.
OWL serves the financial services industry, guiding firms and pressing regulators. Whether in the investment, banking or insurance sector, regulated firms face tough challenges from an assertive regulator. OWL support extends to s166 Skilled Persons Reviews, supervisory visits, regulatory and business change and key man resourcing.
OWL makes available to clients the expertise of its associates, all of whom have experience of regulation and compliance. OWL provides the right resource for the job. The liberating and confidence-building impact of professional support where it counts most, transforms businesses and enables senior management to focus on strategy and the future of the company.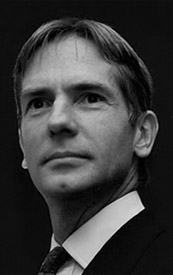 Oliver Lodge
Director
An acknowledged expert in financial services regulation and compliance, who has advised a wide range of regulated firms on compliance, policy and communication with the Regulator. Oliver has a decade of experience at the Regulator (FSA and IMRO), a decade of experience in investment management and latterly a dozen years as a consultant.